Kramer vs. Kramer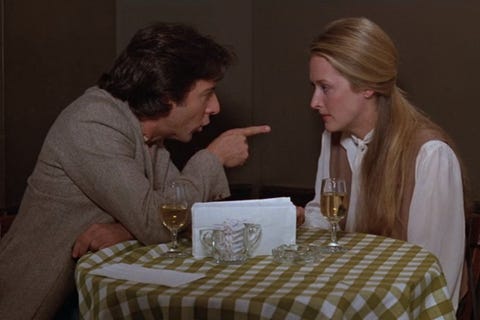 As its title suggests, this one is a courtroom drama that explores the story behind the picture-perfect family portrait. When Joanna (Meryl Streep) resurfaces after divorcing Ted (Dustin Hoffman) and wants custody of their young son, he says no dice. The film then takes its audience through a trial and the tribulations and complexities of human kind, resulting in a solid drama that understandably earned five Oscars in 1980.
Marriage Story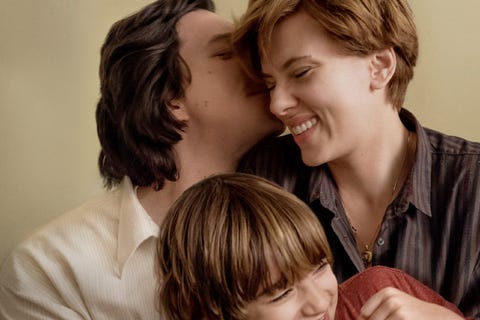 Years after Noah Baumbach (who is currently partnered up with fellow director Greta Gerwig) split from Single White Female actress Jennifer Jason Leigh, he used his personal life as a springboard for Marriage Story. Though not entirely autobiographical, Baumbach's Oscar-nominated film tracks the dissolution of a marriage and the bitter custody battle that followed, while injecting bouts of humor and cutting emotion. Translation: this film, starring Adam Driver, Scarlett Johansson, and Laura Dern, who took home an Oscar, will bowl you over, and then you'll laugh through the tears.
Enough Said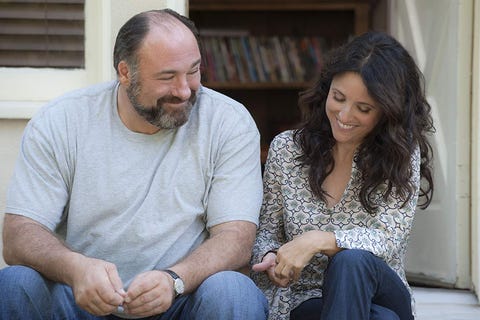 In a subtle yet wholly heartwarming comedy from Nicole Holofcener, the mind behind some of your favorite humor including Parks and Rec, James Gandolfini and Julia Louis-Dreyfus play companions who find love after divorce. More specifically, Dreyfus plays a masseuse who finds out her new teddy bear is actually the ex-husband that one of her clients is always ragging on.
The First Wives Club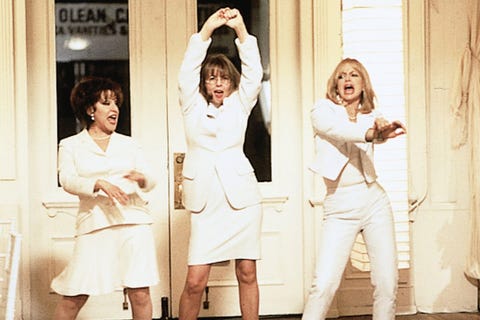 A declaration of freedom with a feminist through line, this blast from the '90s stars Diane Keaton, Bette Midler, and Goldie Hawn as a trio of manipulated, done-wrong divorcees who will have their revenge. Revisit the classic before Family Jewels, the unofficial sequel, finds theaters.
Blue Valentine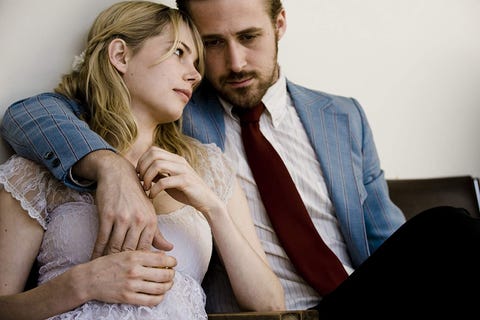 Told in dual narratives before and after saying "I do," Blue Valentine is a portrait of a toxic relationship that crumbles under the weight of marriage, ushering its lead actors—Ryan Gosling and Michelle Williams—to the union's only exit: divorce. It's not a feel-good watch; we won't sugarcoat that. But sometimes, it's necessary to wallow in the aftermath of an unraveled romance.
Her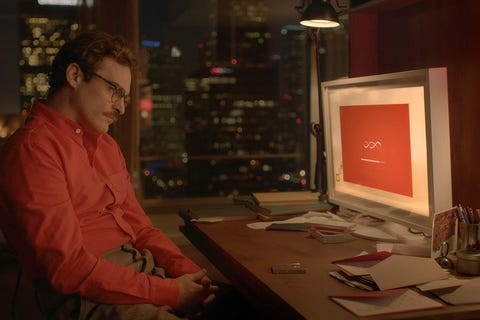 Dating apps aren't everything. There's always the option of your software operating system. At least, that was the case in the Spike Jonze thought-provoking techno-romance about a guy, a girl, and a virtual assistant. The guy is Oscar-winner Joaquin Phoenix, who plays Theodore, a lonely writer going through a divorce. The girl is Rooney Mara, the other half of said divorce (and his partner in real life.) And the virtual assistant is Samantha, voiced by Scarlett Johansson, the intelligent computer there to satisfy Theodore's every desire.
A Separation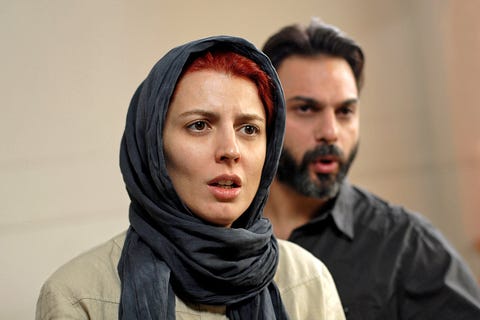 The Best Foreign Language Film of the Year in 2012, A Separation is an Iranian drama that explores not only the fault lines in a fractured relationship but the explosive aftermath of the conflict that happens when Islamic rule doesn't align with human emotion. This gist of the story is this: Stay married in Tehran and care for an ailing family member. Or divorce and seek a better life abroad with your daughter. Though simply laid out here, the complexities of this film cannot be understated.
Stepmom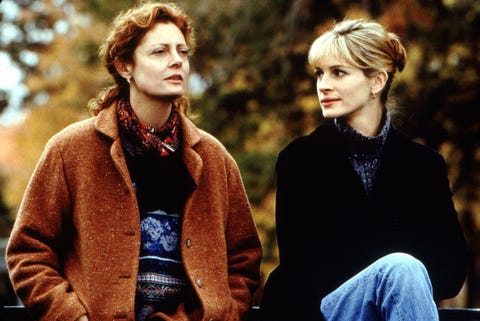 Did anyone else make bizarre guttural sounds from the back of the theater during this 1998 classic? No? Just us. Kay. Divorce, moving on, a blended family—it's all on the dinner table in this domestic dramedy starring Hollywood heavyweights Julia Roberts and Susan Sarandon: Sarandon as the perfect mom; Roberts as the younger, cooler stepmom she's terrified will take her place.
Vir: oprahdaily